Drift Is Alive In North East Ohio
Bringing drift events back to the Greater Cleveland area with two tracks and a full schedule of events for 2024. Featuring single and two day events, located just a half hour from Cleveland, Ohio.
Drifting For All
From seasoned shredders to fresh drivers looking to get their first event under their belt, our events are open to all skill levels. Single runs to test out your build and tandems for skilled drivers and teams.
Want to just watch cars slide? Spectators are welcome at all events. Come join the fun. There are always drivers offering ride alongs.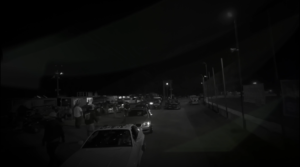 Grassroots Drifting
The Slideways Showdown series offers open competition and friendly day long drift events at two locations. Lorain Raceway Park and The Painesville Speedway are both located within a short distance of Cleveland, Ohio. Our approachable events are laid back, tons of fun and great places to get in seat time behind your build. Interested in attending? Make sure your car meets our tech requirements and check out our Event Schedule to learn more.
Slideways Showdown is brought to you by our proud partners. Want to be part of our events? Contact us today to learn more.